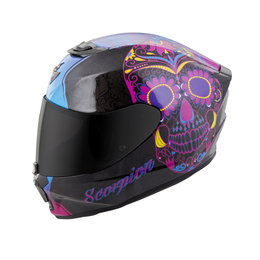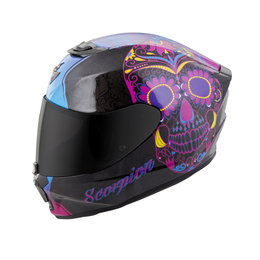 The EXO-R420 helmet continues to set a new standard for Scorpion EXO's full face street helmets at a very competitive price point. An all new advanced LG polycarbonate shell is more aerodynamic and smaller resulting in an ultra lightweight SNELL-approved helmet. The aero tuned ventilation system uses a large top vent and mouth vents engineered to allow more airflow to the riders head while maintaining low noise levels. The EXO-R420 now features Scorpion's new Elliptec II faceshield with a latching shield locking mechanism located in the lower center of the shield. This makes the faceshield...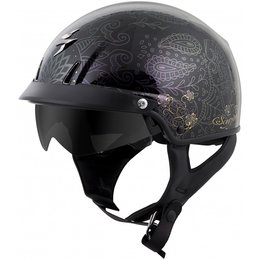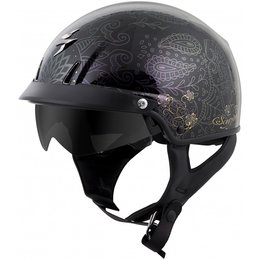 The EXO-C110 is Scorpion's next-generation take on the classic half helmet. Combining subtle modern lines with an advanced ventilation system, the EXO-C110 not only looks cool, but it cools the head during long rides. A dual-density EPS liner that extends down to protect the lower rear skull and an improved SpeedView sunvisor mechanism provides premium touches while maintaining the classic half helmet look and fit. Additionally, a unique chin strap retention design prevents it from rolling forward off your head.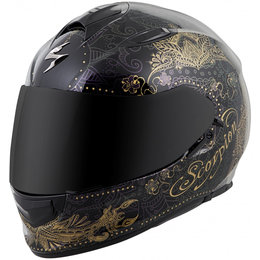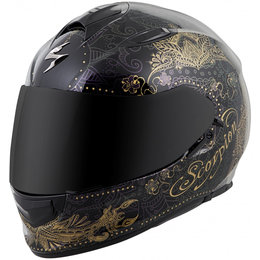 +4 more
From the daily commuter to the season touring traveler, the EOX-T510 is the best all-around helmet at the right price. You no longer need to choose between features and style, no you can have both.