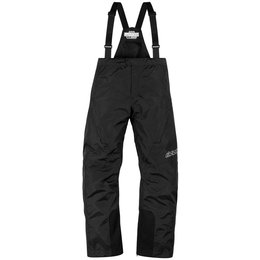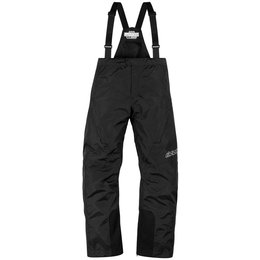 The forecast calls for a 100% chance of nasty. Paired with the jacket, the PDX 2 bibs are a guaranteed rain stopper. Adjustable legs ensure an accurate fit despite varying leg length. Icon used waterproof nylon for the chassis with the addition of a high-backed bib. Seam sealed throughout to ensure waterproofness, the PDX 2 bibs are fit for everything Mother Nature can throw at them.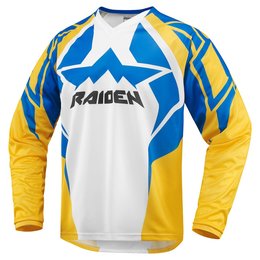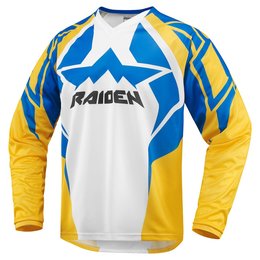 The Arakis jersey brings the competition base layer of Team Raiden to the ADV market. Proven from the barren wasteland of Baja, Mexico, to the endless expanse of the Alcan, the Arakis jersey's sublimated mesh chassis is up to whatever ADV mission one can imagine.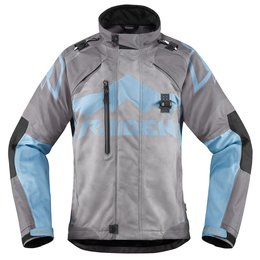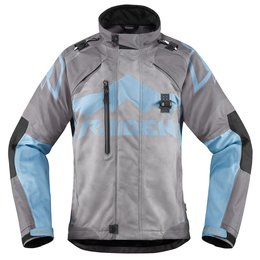 The Raiden DKR jacket has been purposely designed for the rigors of hardcore dual sport riding with both pattern design and material evolutions. The Hycor waterproof and breathable chassis is DuPont Teflon coated with all seams sealed - a touch many neglect. After a series of trail testing, ventilation zippers have been relocated to avoid moisture buildup, but still provide maximum ventilation. The main zipper features a gusset and a magnetic storm flap and the HydroLock front zipper is a premium touch only found on Raiden jackets. Use in the Alcan 5000 saw Icon revise the Thermolite liner to...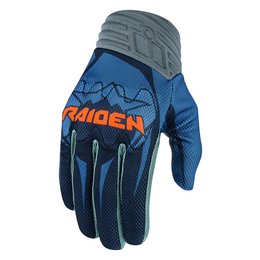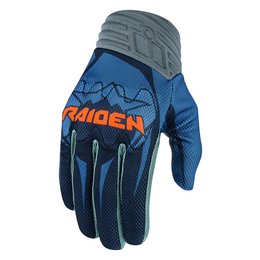 +4 more
The Raiden Arakis glove was built for a split directive with one solution - trail wearability with street toughness. Traditional MotoX gloves provide feel at the limited, but their palms and materials are not suited for the speeds and conditions of the street. The Raiden Arakis is the solution. Featuring Icon's proprietary one-piece leather palm for this reason, the Arakis glove has no seams or stitches to get in the way at the limit while still providing the necessary reinforcement. A mesh backhand delivers breathability and a D30 knuckle insert is integrated for both fit and reinforcement.