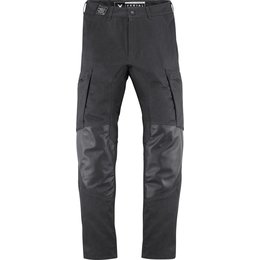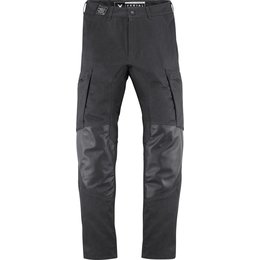 The space race just got earthbound, and the Varial pant is here to take the galactic checkers. The chassis consists of a future-perfect coated nylon blend with drum-dyed leather reinforcements. It features riding-specific pocketing on both back and thigh for all your mission-critical cargo and reflective trims for signaling other interstellar craft. Internally, the Varial ships with D30 impact protectors in the knee for a re-entry into Earth's atmosphere.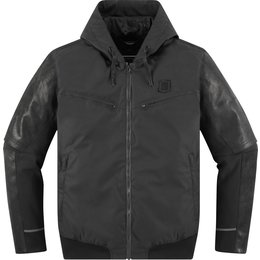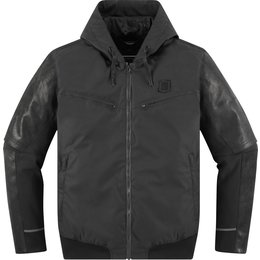 The Varial jacket is the latest in hood-rich styles from the Icon 1000 Collection. This time, Icon started with a coated nylon chassis and reinforced it with drum-dyed leather paneling, all crafted around a modern jogger silhouette. Ribbed closures, YKK Aquaguard reflective zipper, reflective trims, and serious chest venting keep things legit. Internally, the Varial features a full slate of D30 impact protectors (shoulders, elbows, and back). Smart street coverage, this modern moto outerwear at its finest.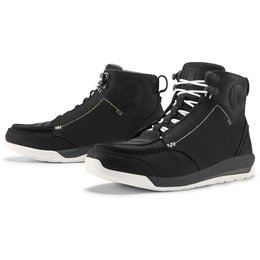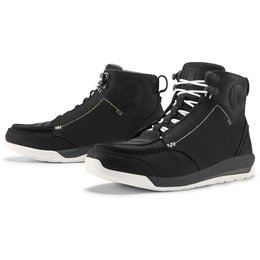 For the Truant 2 boot, Icon went back to the drawing board...and set it on fire. Is it a moccasin? Is it a hi-top? Literally no one knows. The full-grain leather chassis features a hidden ghillie lacing system for a secure fit with minimal fuss and D30 inserts in the ankle. Internally, the Truant 2 boot features an engineered lasting board to provide the structure necessary in a motorcycle boot while still allowing off-bike comfort.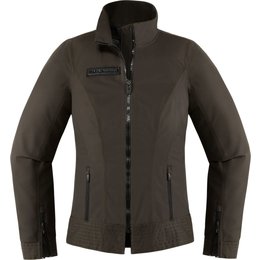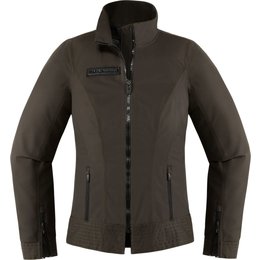 The Icon 1000 Fairlady textile jacket represents a certain elements of femininity that is often lost in motorcycle translation, the balance of girlishness juxtaposed with the mature confidence for women who dare to go rogue. The women-specific sport fit is comprised of a unique three-layer waterproof/breathable textile, completely seam sealed, and fitted with YKK Aquaguard zippers. Internally, the Icon 1000 Fairlady textile jacket features a full complement of D30 impact protectors and a removable SatinCore insulated vest liner. Real riding jackets for real women riders.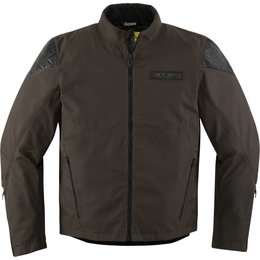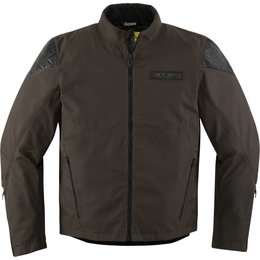 'Retro cues and future tech' has been Icon 1000's mantra from the get-go. The Icon 1000 Squalborn jacket exemplifies this mentality. Fully waterproof, breathable, and fitted with a full complement of D30 impact protectors, it will take you wherever the road goes, no matter the weather. It features a sport fit required by modern riders, comprised of artfully detailed seaming and stretch ballistic articulation panels. The chassis is comprised of a unique three-layer waterproof/breathable textile with premium leather accents and YKK Aquaguard zippers. Removable SatinCore insulated vest liner and...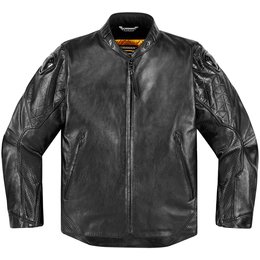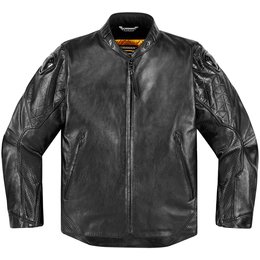 Process is everything. The act of riding, designing, building and crashing mark the Icon 1000 Collection DNA. The Retrograde jacket is the culmination of Icon's core lifeform. Premium Select-Grain hides hand-cut into an attack fit chassis make for the highest performance alt jacket ever created. YKK tactical zippers, SatinCore liner and full suiting details present the jacket for what it truly is. Combine this trim package with external alloy plating and internal D30 impact protectors and one sees how the Retrograde honors the past while remaining fully fitted for the future.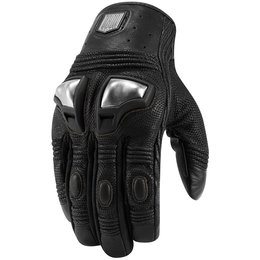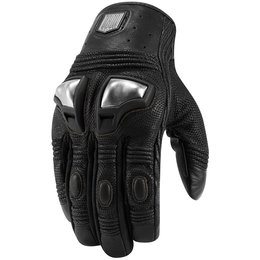 Bespoke craftsmanship meets road worthiness. Built from the finest materials Icon could source, the Retrograde features a kangaroo leather palm and titanium knuckle plates. D30 underlays keep the tech level pegged. If you're looking for the ultimate alt glove, wrap your digits in the finery of the Retrograde glove.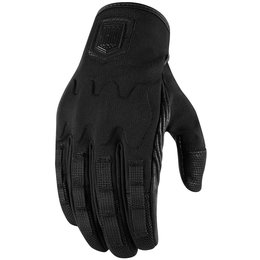 An operator's work is never done. Tracking through the thickest of wilderness, high-velocity pursuits, dalliances with damsels and the post-victory Mai Tais. Demand a glove fit for all situations. Enter the Forestall. Softshell chassis, leather palm, D30 knuckle - domineering fitment and reinforcement for off-grid pursuits. Operators gonna operate.