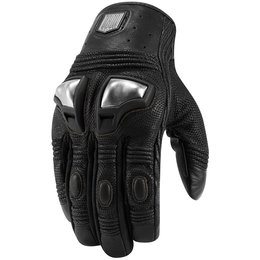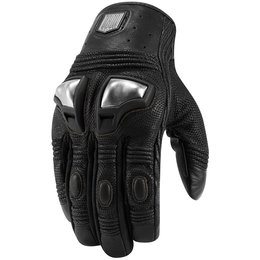 Bespoke craftsmanship meets road worthiness. Built from the finest materials Icon could source, the Retrograde features a kangaroo leather palm and titanium knuckle plates. D30 underlays keep the tech level pegged. If you're looking for the ultimate alt glove, wrap your digits in the finery of the Retrograde glove.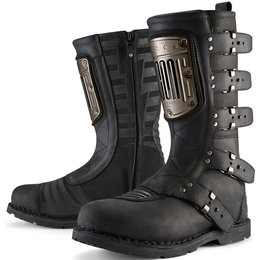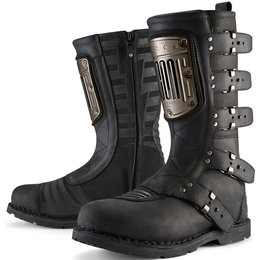 The Elsinore's five-strap alloy buckle chassis, stamped metal heel plate and internal steel shank combine for a serious dose of moto-x homage. The traditional Goodyear welt construction mates the Icon street-specific sole to the magnificent leather upper. A medial-entry zipper, borrowed from paratrooper jump boots, is the only luxury the Elsinore will allow itself. A modern relic from an era when men were iron and tanks were steel, the Elsinore is old-school MX reinterpreted for the urban sprawl.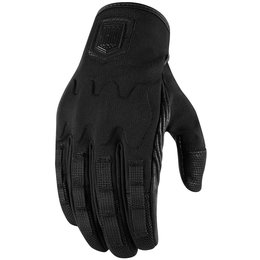 An operator's work is never done. Tracking through the thickest of wilderness, high-velocity pursuits, dalliances with damsels and the post-victory Mai Tais. Demand a glove fit for all situations. Enter the Forestall. Softshell chassis, leather palm, D30 knuckle - domineering fitment and reinforcement for off-grid pursuits. Operators gonna operate.