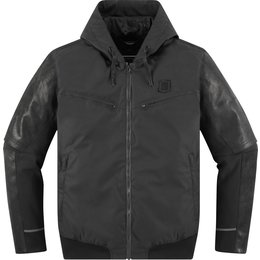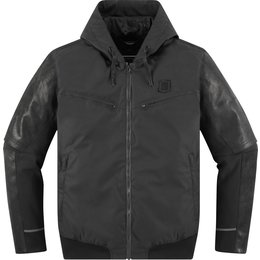 The Varial jacket is the latest in hood-rich styles from the Icon 1000 Collection. This time, Icon started with a coated nylon chassis and reinforced it with drum-dyed leather paneling, all crafted around a modern jogger silhouette. Ribbed closures, YKK Aquaguard reflective zipper, reflective trims, and serious chest venting keep things legit. Internally, the Varial features a full slate of D30 impact protectors (shoulders, elbows, and back). Smart street coverage, this modern moto outerwear at its finest.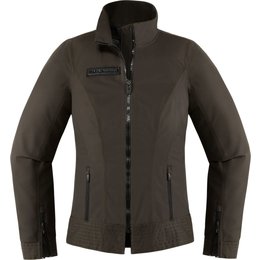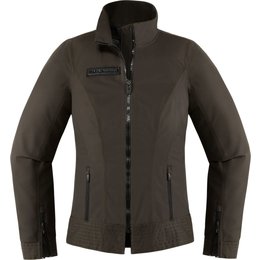 The Icon 1000 Fairlady textile jacket represents a certain elements of femininity that is often lost in motorcycle translation, the balance of girlishness juxtaposed with the mature confidence for women who dare to go rogue. The women-specific sport fit is comprised of a unique three-layer waterproof/breathable textile, completely seam sealed, and fitted with YKK Aquaguard zippers. Internally, the Icon 1000 Fairlady textile jacket features a full complement of D30 impact protectors and a removable SatinCore insulated vest liner. Real riding jackets for real women riders.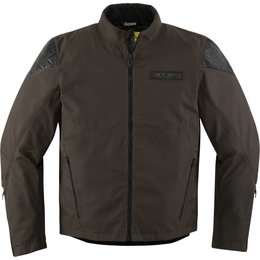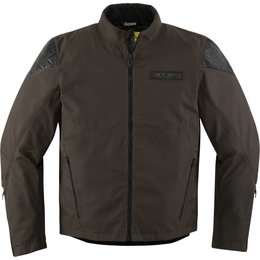 'Retro cues and future tech' has been Icon 1000's mantra from the get-go. The Icon 1000 Squalborn jacket exemplifies this mentality. Fully waterproof, breathable, and fitted with a full complement of D30 impact protectors, it will take you wherever the road goes, no matter the weather. It features a sport fit required by modern riders, comprised of artfully detailed seaming and stretch ballistic articulation panels. The chassis is comprised of a unique three-layer waterproof/breathable textile with premium leather accents and YKK Aquaguard zippers. Removable SatinCore insulated vest liner and...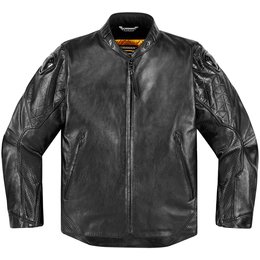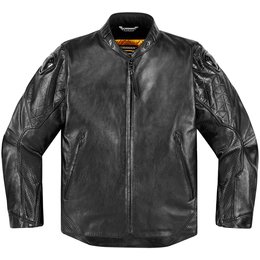 Process is everything. The act of riding, designing, building and crashing mark the Icon 1000 Collection DNA. The Retrograde jacket is the culmination of Icon's core lifeform. Premium Select-Grain hides hand-cut into an attack fit chassis make for the highest performance alt jacket ever created. YKK tactical zippers, SatinCore liner and full suiting details present the jacket for what it truly is. Combine this trim package with external alloy plating and internal D30 impact protectors and one sees how the Retrograde honors the past while remaining fully fitted for the future.